El Centro Office

El Centro
Office Address: 1214 State Street, Suite A, El Centro, CA 92243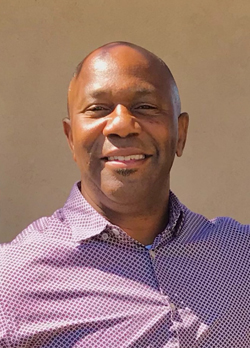 Timothy Jones
E-mail: timothy.jones@dor.ca.gov
Main Phone Line: (760) 353-1350
My name is Timothy Jones and I am the Service Coordinator, for Student Services, in the El Centro Branch Office.
I am a local of the Imperial Valley, with schooling from Central Union High School, Imperial Valley College and San Diego State University, Calexico campus.
Through the Student Services program in El Centro, we have placed 106 students with local business, providing approximately 8,500 hours of student paid work experience.
Some of the businesses our students have been paired with include but were not limited to restaurants, ice cream and donut shops, youth sports programs, elementary schools, jewelry stores, insurance companies, flower shops, apparel and trinket shops, equipment and supply stores, high schools, a golf course and a recreation center.
We have engaged with many community partners who have contributed to the future success of our students including, At-Risk/At-Promise Youth organizations, County Office of Education, local high schools and community colleges, Youth Mental Health agencies, Regional Occupational Programs (ROP), Americas Job Center of California (AJCC), Disability Support Program & Services (DSPS), Youth and Young Adults with Anxiety programs (YAYA), Migrant Seasonal Farmworker programs (MSFW), Foster Youth programs, Probation, Alternative Education programs, and more.